When building a 198-line, electrical and mechanical component assembly requires good knowledge. Fortunately, our staff members are well trained and experienced, which means we can be trusted to maintain high standards and get the job done properly.
There is a lot of electrical component assembly when building a 198-line. Heikki, one of our electricians, always maintains a high standard of work.
In the picture, he is performing an assembly of the brain of the 198-line, the Central Control (198-CC) gives the total control over all the critical, most important settings and parameters during the heat treatment process.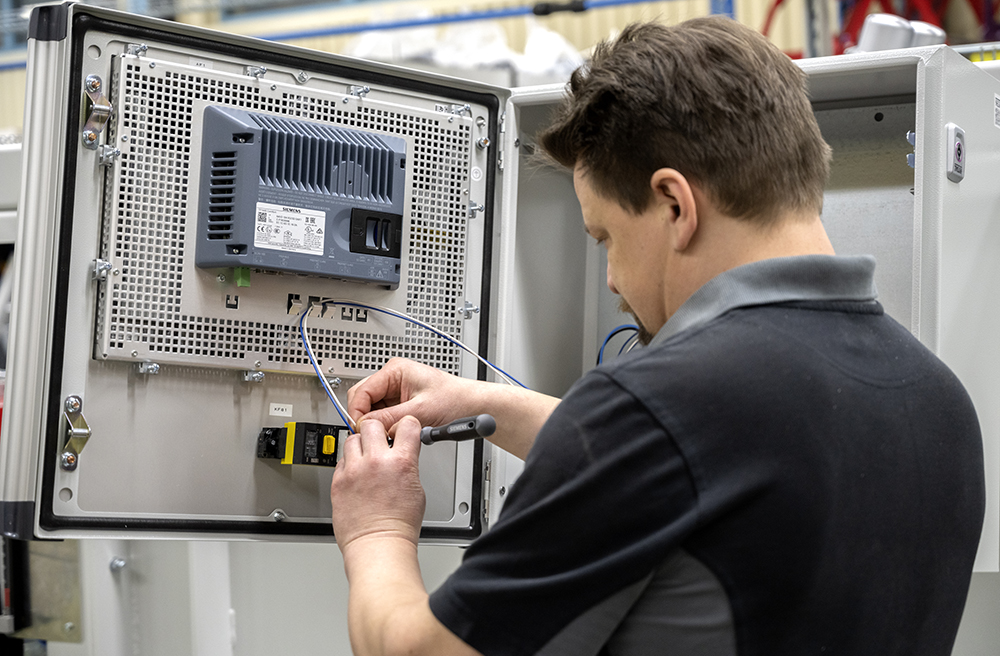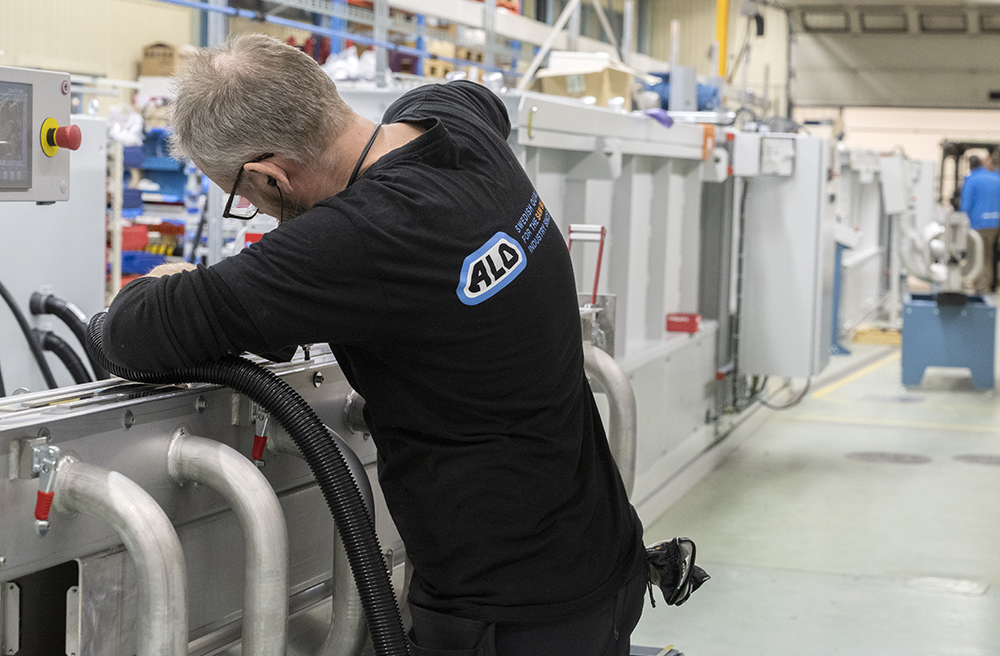 Magnus is one of our mechanical assemblers, he has a lot of competence and an ability to work in an environment where you need to be flexible and fast.
Right now, he is assembly one of the highly efficient Quick Quench systems. A proper and effective quenching of the band, after hardening and tempering, is crucial for the quality of the band
Peter, our production manager, is keeping an eye of the start up of the Central Control.
His great experience in his domain, makes it possible to take care of every detail of this project.