ALO SECOND HAND MACHINES
A second hand renovated ALO machine is sometimes the best solution. If you need more machinery, but do not want to invest in a new machine, you can find a good alternative from our used equipment offering.
A lot of people think that second hand machines are inferior to a new machine, this is not true and they provide an attractive alternative and can save you anything between 33% – 50% on the price of a new machine. When setting up a new production money is often tight when you have to budget for everything you require.
You will find some cheaper brands on the market, in our opinion they do not always offer the best value for money. Particularly with ALO second hand machines they are robust, well-made and they last for a long time, this is ALO at its best. Customer are still using ALO machines sometimes 15 and 20 years old that are as good as the day they were made. That makes it nearly impossible to come across an old ALO machine but here we can help you find what you need.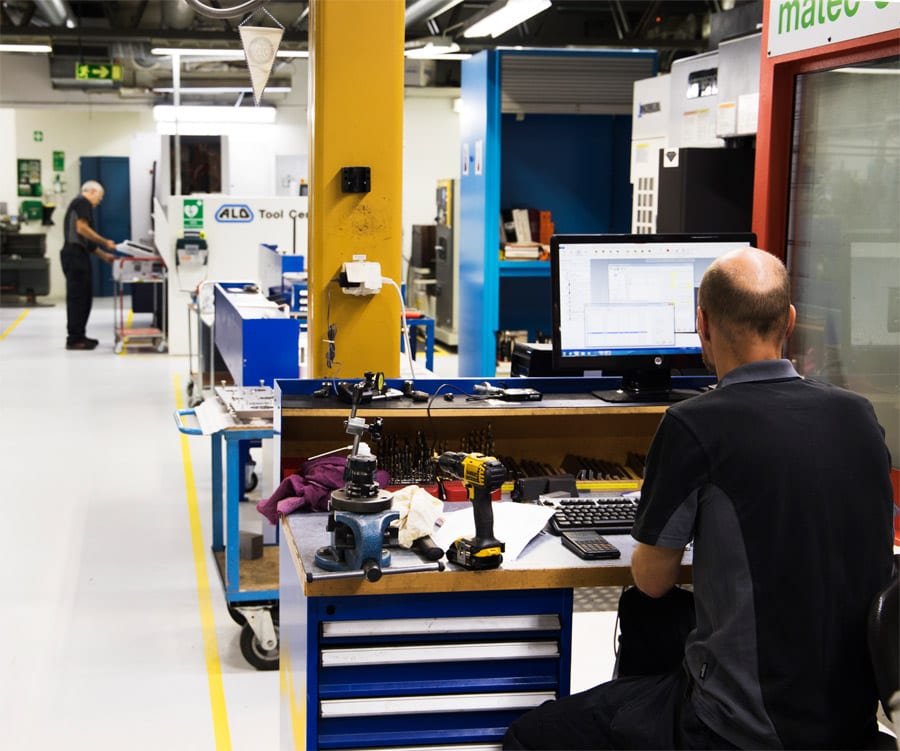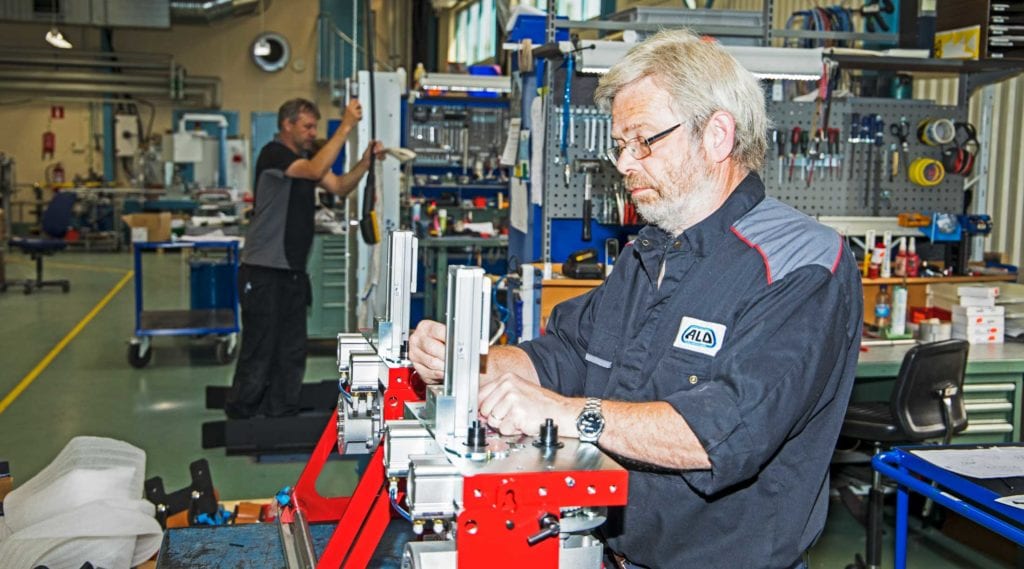 SECOND HAND MACHINE
Before we sell a second hand machine it will be fully renovated. They come with 6 months warranty. If we don't have a machine that exactly fits your specifications, we will update and modify the machine with e.g. new control systems or inventive solutions to meet your needs.
Please contact us and we will do the best to help you.